A few readers demanded to see one simple circuit of a rechargeable power white LED torch that can be charged through a regular electrical outlet. Alright, here's the circuit diagram of a simple yet useful rechargeable LED torch.

The circuit is designed for Ac230V operation, so you can recharge its internal battery by plugging into a wall socket. The capacitive power supply of the circuit gives about 40mA of constant current for charging the series-connected NI-MH cells. As you can see the light source is a generic 1W warm white LED mounted on its heatsink. Needless to say, you should arrange additional parts like the torch body (enclosure), optics (reflector & lens), etc. A hard plastic enclosure (without ventilation holes) is recommended for the torch body as that provides suitable protection against accidental contact with the fatal grid supply during the charging time. Also remember to set the on/off switch in off position throughout the time of charging the torch. It's also important to note that stock heatsink of the 1W star white LED does not really help so you must add a suitable heatsink to minimize the amount of heat dissipated in the diode, even when oper­ated at reduced power.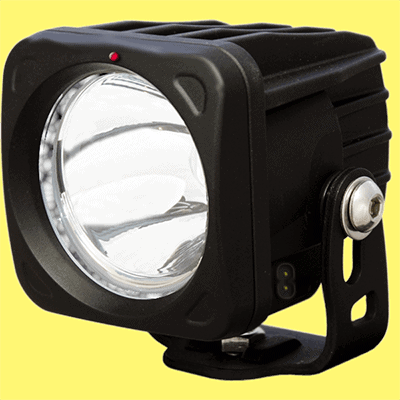 Today you can buy reasonably priced compact LED torch bulbs from many online stores. Often picking such an LED torch bulb will help you to build much more convenient rechargeable LED torches in comfortable form factors. Shown below is the image of a $1 LED torch bulb that's probably a good fit here!