To be a successful electronics manufacturing company, it has to meet the production deadlines within a short time. Otherwise, it may lead to huge losses as other competitors race over by delivering their products to the market. Moreover, the biggest challenge is to choose the right service for PCB manufacturing. Because it outputs reliable products in less time to the market.
JLCPCB is one of the PCB manufacturing companies that produce efficient PCBs at less cost and reduce production lead time.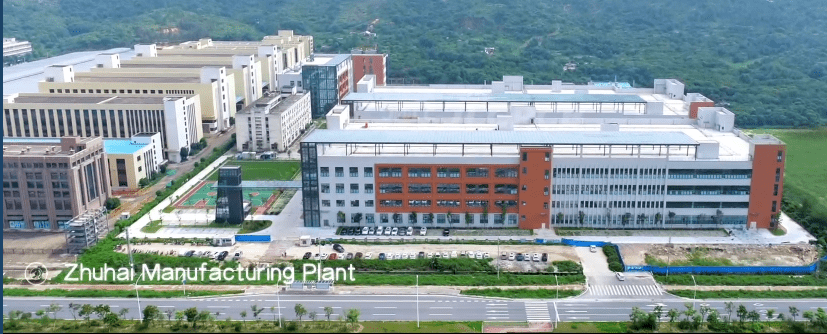 Their advanced PCB technology meets the demands of any company related to military, aerospace, industrial, and medical equipment manufacturers.
Who are they?
JLCPCB founded in the year 2006, is a leading PCB prototype and manufacturer located in Silicon Valley of hardware Shenzhen city. They have 5 manufacturing plants with a track record of manufacturing 6 million PCBs. They have highly automated laminated and drilling, smart plating workshops that are used for faster PCB processing.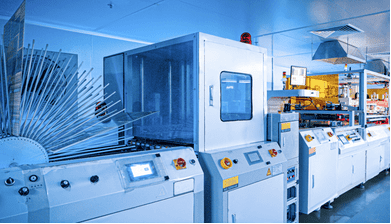 They are good at automating programs for error detection and providing quality PCBs. They also offer SMT assembly services for a larger volume of PCBs in 12 hours. Almost, 35,000,000 parts are assembled every month using 9 SMT production lines for 8 lakhs of customers.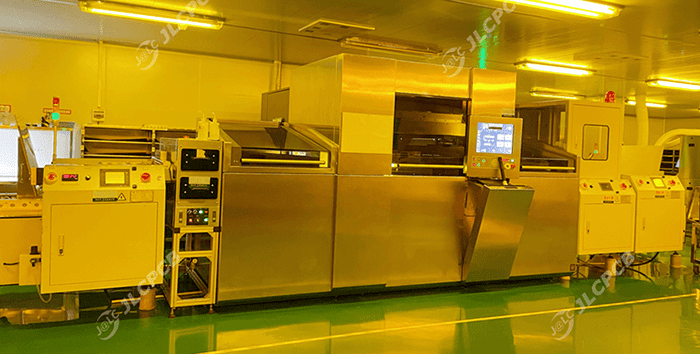 They are good at mounting BGA packages and provide 4000+ SMT parts libraries.
Highlights of JLCPCB
Feasible Online ordering system for an instant quotation
PCB and SMT assembly services for prototype boards are available within 1 day
Offers 1,2,4,6 PCB copper layer in the board
Standard FR-4 material
Dielectric constant of 4.5 for double layer PCB
Maximum PCB dimensions of 400×500 mm and tolerance of ±0.2mm
Board thickness varies from 0.4 to 2.0mm
PCB delivered in 2-3 days to USA and 3-4 days to Europe
Certified with UL and ISO 9001:2015, ISO 14001:2015, IATF 16949:2016, IPC-6012E, and many more.

Offers manual assembly and 3D printing services
Shipment to all over the world using DHL, S.F express, UPS worldwide saver, Singapore EMS, post link registered mail, etc.
Offers 24$ coupons every month for PCB and assembly purchases.
PCB sponsorship for students all over the world
Delivers prototype orders within 1 day for 5 PCs
24 hours online support for customers all over the world
They have advanced equipment for PCB testing, electroplating lines, CCD exposure, PCB etching, solder mask, and screen printing.
Sponsor of EASYEDA PCB design tool for PCB engineer
They incorporate the best raw materials for PCB manufacturing like Nanya FR4, Solder mask with TAIYO INK PSR -2000, Lead-Free HASL-Rosh surface finish.
Other than the above, they do automate optical inspection after pattern plating to detect PCB failures. They follow strict testing and quality control procedures before proceeding to assembly and production. JLCPCB engineers review Gerber files and inform the customer of any deviations.
They use flying probe testing with electro-mechanical controlled probes to view parts on the board. It probes for any short and open resistances and capacitances that output quality in assembly fabrication.
The PCB layers can extend from 2-layer boards to 6 layers.  The production is done by well expertise PCB engineers with more than 10 years of experience. They offer SMD stencils for PCB assembly. The customer support team is good at providing online interaction. They also provide after-sales service if there is any defect in the product.
You can order your PCB at https://cart.jlcpcb.com/quote