Manufacturing a product and delivering it within time is a major task for every OEM. OEM has to choose a perfect manufacturer for manufacturing their printed circuit board (PCB). This will not only benefit them in getting a quality PCB but will also help them to meet the production deadlines.
ALLPCB, a leading manufacturer in China has proved its capability to offer complex printed circuit board assembly and manufacturing services since 2015. They are located in Hangzhou, Zhejiang Province, China
They can handle multi-layer, flexible and rigid PCBs with a wide range of components. ALLPCB made their process easy for ordering a PCB. The below steps indicate how to quote a PCB order.
How to order a PCB from ALLPCB?
 Register an account with ALLPCB
Go to the official website: https://www.allpcb.com/ and at the top right side browse to Account and Click on Join Free.

You will be redirected to the following page with two options, company, and individual.

Click on the "company" if you are a working professional or representing an organization. Fill in the following details.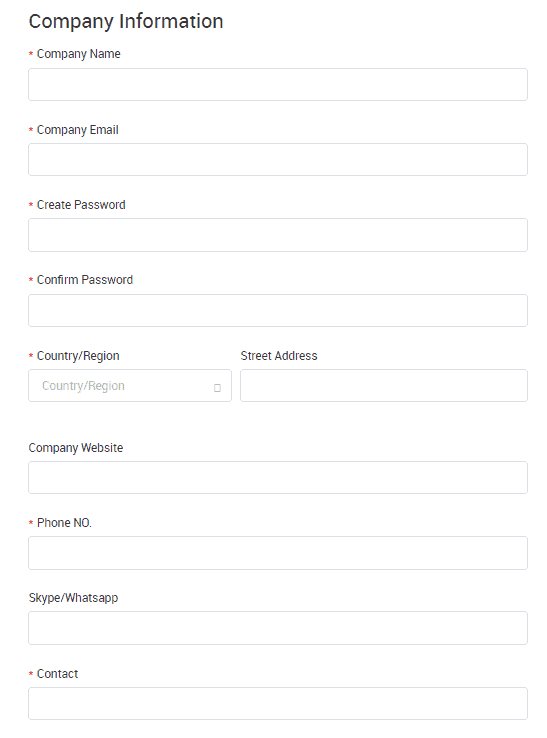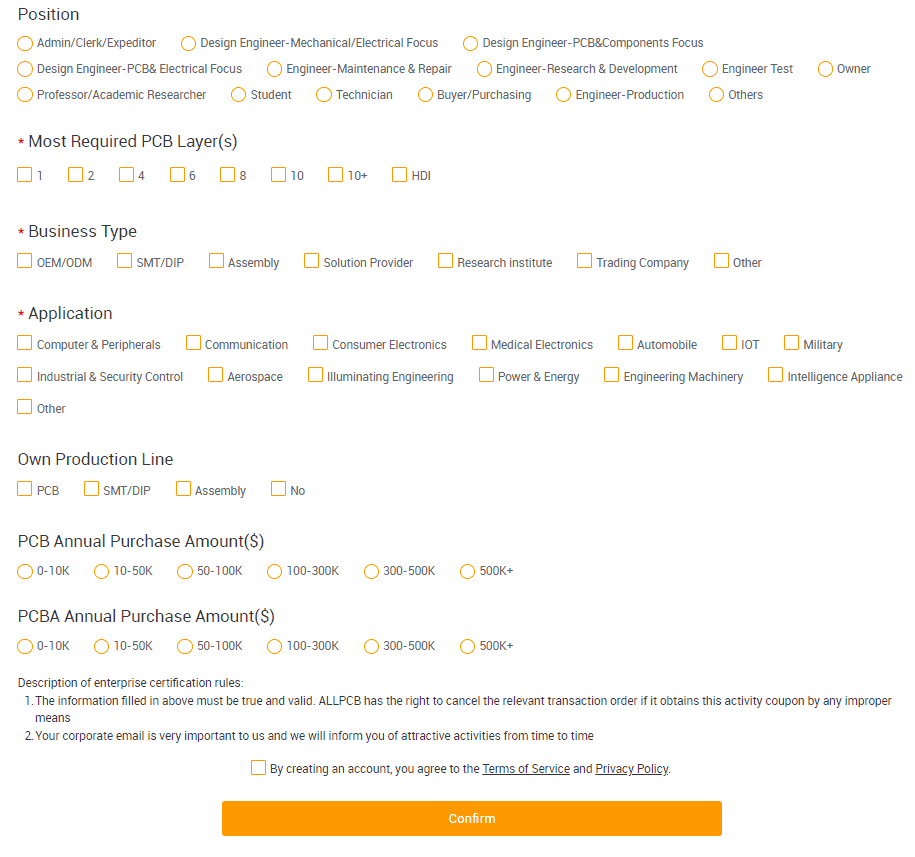 After clicking the confirm button, you will get a mail for activating the account.
Otherwise, click on "individual" for student or self-learning and sign up for registering and place an order.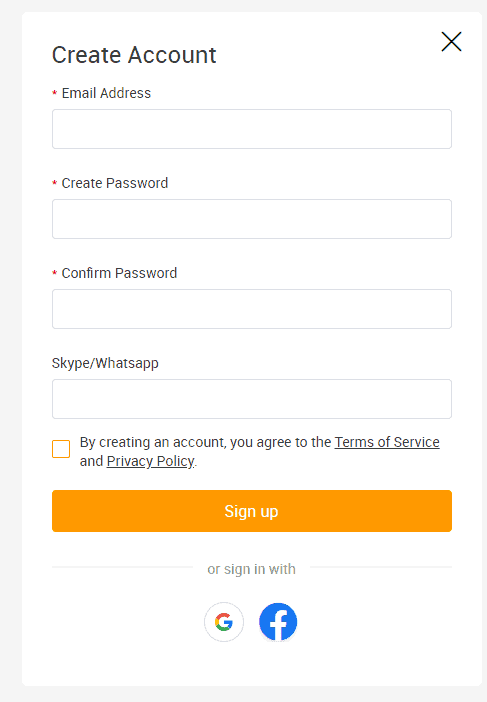 Now, the next step in ordering a PCB is to send a quotation for your requirement.
How to quote a PCB order?
To place an order, enter the details such as Dimensions in mm (Height and width), number of PCBs (quantity), number of PCB layers (2, 4, 6, etc.), Board, and thickness (mm). Then click on Quote now.

The following page will appear, Enter the PCB specifications such as material (FR-4, Aluminium, High frequency, etc.), order type (single, Panel), solder mask color (green, red, black, yellow, blue), silk screen color (red, black, green, blue, yellow)
Next enter the PCB process information as per the below information.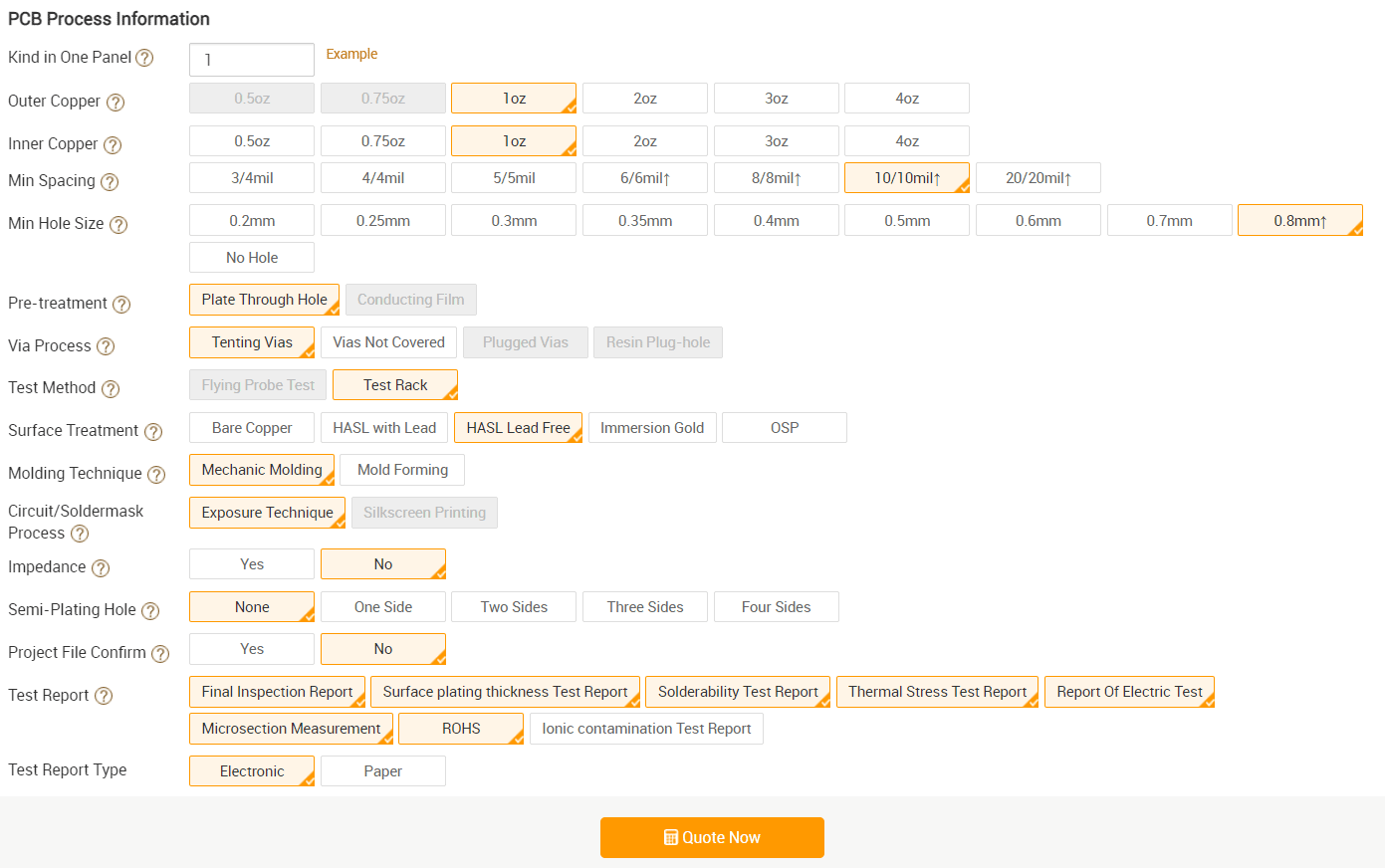 Finally, give instructions to be followed for the PCB fabrication such as PTH copper thickness, stack up details, Blind and buried vias, etc.
Then enter the shipping details of the country and click on quote now. The ALLPCB backend software calculates the price for the given specifications and displays the PCB cost as shown below.

Why choose ALLPCB?
They are capable to handle wide range of order requirements corresponding to manufacturing, fabrication and production. Here is the list of services they offer.
PCB Assembly
HDI PCBs
3D printing
PCB Assembly
 The PCB assembly process starts right away from material preparation, solder paste printing, solder paste inspection, internal process quality control, surface mount technology, reflow soldering, first article testing, Automatic optical inspection, X-ray, wave soldering, after welding, protection, and packaging.
For PCB assembly,
They use A-grade raw material for PCB fabrication.
Highly advanced machines for assembling PCBs.
Skilled trained operators will do the assembly.
Stencil is free of cost with setup and tooling charges
Lead time for assembly is less
Procurement of components provided by the end-users.
Provides SMT, Through Hole, and soldering support
They use the CNC fabrication technique for small scale PCBs and a single CNC machine is used for milling, drilling, and cutting of PCBs.
For PCB assembly services click on the PCB Assembly icon shown above and enter the following details board quantity for assembly, top side and bottom side, and total solder joints on SMD and DIP part components.

HDI PCBs
High-density interconnects are the smallest PCBs that can be used if anyone wants to make a small PCB with complex interconnections.  ALLPCB is expertise in placing high-density components by using micro, blind, and buried vias which help to improve signal integrity for RF and microwave applications.
What they do?
Direct drilling using Laser.
Lower the number of layers
More components can be placed on a small PCB board.
Their Electronics Manufacturing Capabilities and standards
Dedicated team for sourcing electronic components at low cost and less lead time
Follows the principle of Design for manufacturability to reduce defects and production time
Design for testability to reduce testing time and work time during the manufacturing
Offer solutions to the obsolescence of components and product development and engineering solutions
Strict quality process to maintain industry-specific expected standards. Some of them are IPC-A-600G, IPC-6012, US safety standards by UL, compliance with European restrictions on hazard substances that comply with ROHS, and compliance with the European regulation on chemicals REACH.

The advantage of ALLPCB is they employ advanced 3D printed equipment for high-quality PCBs. They have high-end machinery for fly probe testing, drilling machine, automatic and LDI exposure machine, vacuum etching lines, laser cutters, etc.
Discount Coupons for the Users
They provide coupons for individuals as well as corporate users. If you sign up (https://www.allpcb.com/?code=pt02) for the individual user, the discount coupon is $5 and it is the prototype. If the PCB is of 6 layers or less the coupon price is $15 and for the 6 layers and above the price is $30.
If anyone registers with the business email, they will get more discount. They can get a free multi-layer FPC prototype PCB. They can also get more than $200 coupons. You can also quote a stencil for your PCB assembly of components and manufacturing.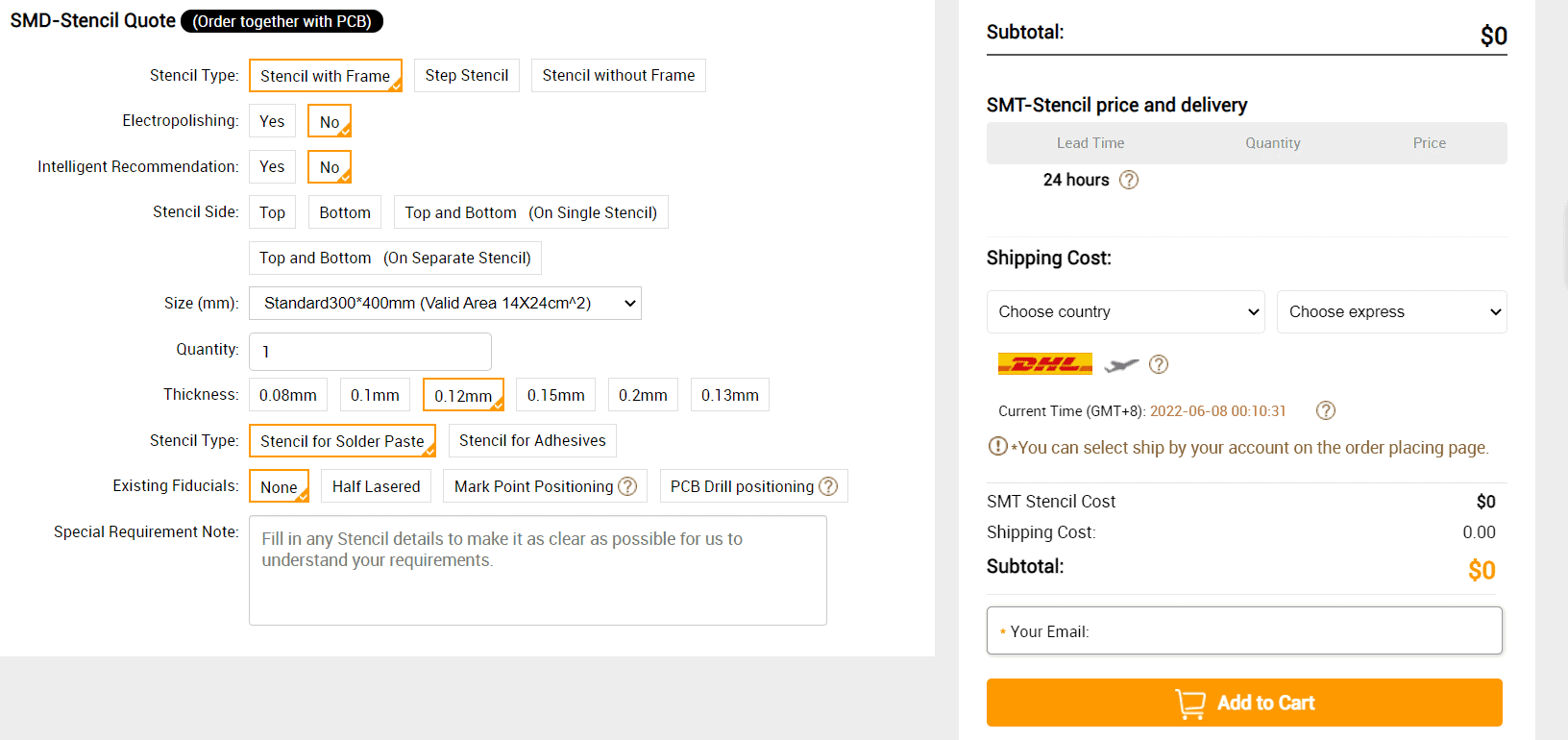 They offer various shipping options like FedEx IP, DHL, CHINA POST, EMS, SF EP, UPS, etc. They accept payment options like a credit card, PayPal, Europe alternative payment, and online banking.